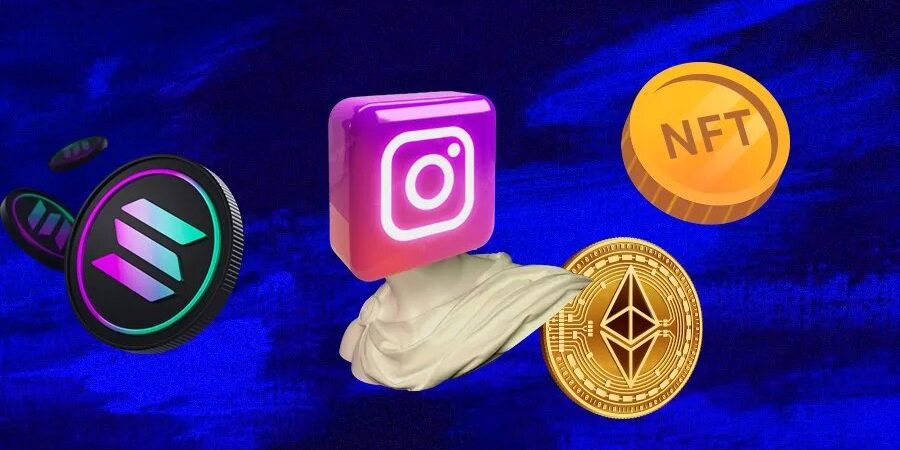 6 Best Instagram Marketing Strategies for Crypto to Follow in 2022
Instagram is one of the main social networks that you should manage and have active for your NFT collections.
That is why below we will bring you some strategies that you should follow to have an active and successful account on this social network:
Create a more personalized space:
Unlike Twitter on Instagram, we can share more visual and personal content since through images and stories we can share more about topics such as project development and even fill our posts and stories in the style of the coin or collection.
Post about the team:
Take advantage of the network space to give more visibility to the team in charge of the project and its founders, this helps to raise trust with the collection or crypto project.
Constantly share the mission of the project:
Today with the number of cryptocurrency collections and projects, it is very difficult for us to stand out if we do not have something that makes a difference.
This we can mark it with an objective that aims beyond generating money, so if your collection or project comes backed by a cause, it is here on Instagram where you can take advantage of all the audiovisual content that you can use to share it.
Take advantage of Lives:
One of the best tools Instagram has is its live videos, as they are very easy to use and we can make them at any time.
Take advantage of this tool to make sessions to answer live questions about the project, or use them to share something about the development of the project.
Use hashtags strategically:
It is important to be aware of what are the most popular hashtags on the day, we tend to believe that putting several is enough for our publication to appear in many places, but it is best to be aware every day about what is being talked about the most and use it to our advantage.
Look for experts:
Marketing agencies for crypto and NFT projects are always updated on the best strategies to use on social networks and Instagram is no exception so if you want to highlight your collection on the platform this is one of the best ways.
In The Blue Manakin, we have all the necessary tools to grow your Instagram page, plus we have a database of influencers to use the ones that best suit your project and give it more visibility.