Metaverse Marketing Agency
The recent pandemic, which occurred in the last two years around the world, has led to an exponential growth in digital development, consolidated by 2021. The metaverse is a new world which does not consist only in a 'videogame' of the latest generation. It turns out to be an infinite virtual space accessible to all, in which more and more users have begun to invest time and money. The metaverse is in fact a digital world created thanks to the synergy of multiple technological elements including AR (augmented reality) and VR (virtual reality).
Users interact with the metaverse thanks to 3D viewers and live virtual experiences. They can create realistic avatars, create virtual objects or properties, meet other users, travel, participate in events and much more.
We are an agency specialized in metaverse marketing. We will help you get the maximum return on your investment and bring your blockchain project to success.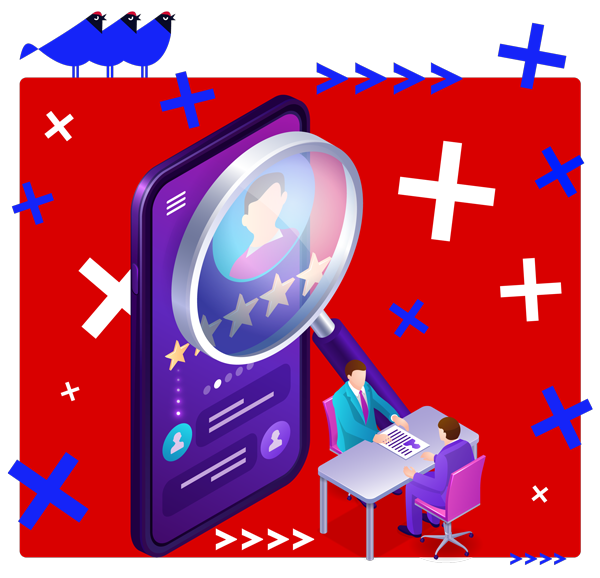 Advertising in the Metaverse - Ad Placement 3.0
The metaverse is constantly evolving and many brands have now integrated their services in this new world, such as Roblox and Fortnite, for example. Due to the unique environment present in the metaverse, ad placement often proves to be more advantageous than classic advertising methods. Brands like Gucci and Reebok are investing heavily in this new 3.0 marketing solution. 
Blue Manakin offers a complete service dedicated to ad placement 3.0.
The normal rules of conventional marketing do not apply in this new digital world. For this reason it is essential that, during the development and product placement phase, the brand relies on an experienced team capable of optimizing the positioning of the brand.
The metaverse is relatively young and the organization of experiences in this new world
requires the expertise of a highly specialized team. Rely on Blue Manakin to plan and implement experiences in the metaverse, between virtual exhibitions and showrooms. We offer a complete marketing 3.0 service, designed to develop the project in synergy with the customer.
The possibilities in the metaverse are practically infinite and it is possible to organize different types of events including parties, conferences and concerts. An event in the metaverse represents an unprecedented opportunity for reach, branding and marketing for any brand.
The metaverse is very important for the commercialization of NFT. Non-fungible tokens are used for different purposes, from the creation of marketplaces for the marketing of collections, to the creation of marketing campaigns based on airdrops.