Innovative agency, specialized in Web 3.0 services
Web 3.0 was born from a revolutionary principle of equality and destined to change the balance in the business world: brands and consumers are an integral part of its ecosystem, fueled by horizontal, fair and profitable interactions.
"Web 3 is an internet owned by users and builders orchestrated with tokens."
– Chris Dixon
Thanks to Marketing 3.0 strategies, the use of Machine Learning, Artificial Intelligence, and the involvement of the communities (horizontal), Blue Manakin is your ideal partner for the creation and development of innovative, web3-oriented and sustainable projects, in a growing market, but also fickle and in continuous fibrillation.
Do you want to promote the growth of your blockchain project? We are an agency specializing in blockchain marketing projects. We will help you get the maximum return on investment and bring your crypto project to success.
NFTs are the latest trend in blockchain technology, art and financial speculation. Thanks to NFT marketplaces it is very easy to create projects, but very few become successful, this is why marketing NFTs is very important.
We are specialized in the management and development of crypto marketing projects. We take care of analyzing blockchain projects from their conceptualization to their launch, detecting the key points, so that with our marketing strategies, we make them reach the moon.
Our team of crypto marketing experts will carry out a market study and an assessment of the strengths and weaknesses of the project to determine the target audience, content lines, channels and leading platforms, as well as the best advertising strategy.
We can organize virtual events in the metaverse, sell virtual wearables, and promote your project through banners located in the metaverse.
We identify the ideal target audience and create the perfect narrative to grow your project through the metaverse. We take care of all the necessary aspects for the promotion.
Branding 3.0 is only part of the 3.0 marketing strategy. Creating a 3.0 branding campaign and strategy requires not only the use of new technologies, but also assertive development tactics consistent with horizontal communication between brands and consumers.
Production of Content Web 3.0
Content of value is able to generate significant interest among users and a large number of organic interactions. Blue Manakin's creative team specializes in creating highly effective 3.0 content.
Affiliate program Web 3.0
Affiliate 3.0 campaigns are useful for expanding the reach of a project. They often make use of blockchain technologies, including cryptocurrency, NFT and the metaverse. Discover Blue Manakin's proposals.
Video marketing 3.0 is based on the combination of high impact messages and production of potentially viral video content. The Blue Manakin team can take care of every phase, from concept to realization.
Everything in the 3.0 environment is made up of new platforms, new figures of influence, and new ways of communicating. The creation of marketing 3.0 often requires established phases of collaboration with distinctive platforms and brands embedded in this environment.
Marketing 3.0 is also based on a mix of platforms, influencers and innovative communication methods. 
The fundamental difference from traditional email marketing lies in the non-intrusive nature of email marketing 3.0. Email marketing 3.0 prioritizes the value of content and focuses on creating assertive messages that arouse empathy in consumers.
Conversion rate optimization Web 3.0
The optimization of an advertising campaign depends, regardless of its budget, on the integration and optimization of strategies based on the analysis of statistical data and on in-depth knowledge of the person we want to impact. 
The definition of a marketing strategy 3.0 depends on a thorough knowledge of data interpretation and analysis. Data analytics 3.0 is the key to the success or failure of a campaign.
PR marketing 3.0 is one of the main services of Blue Manakin. Make your project known all over the world thanks to our team, which will take care of every necessary aspect. 
Marketing strategy Web 3.0
The 3.0 marketing strategies developed by the Blue Manakin team are based on our vast knowledge of the 3.0 environment. Our services include: data analysis, content creation, optimization and implementation of blockchain technologies.
Influencer Marketing Web 3.0
Influencer marketing 3.0 covers a very broad spectrum, from social media like YouTube and Instagram to platforms such as Discord, Reddit and Medium. Thanks to our large database we have the possibility to select the most suitable influencers for the characteristics of your project.
A paid marketing 3.0 campaign requires a delicate balance between potential results and tailor-made strategies, differentiated for each project and objective. Our team has extensive experience in this area.
Ask Me Anything sessions are very important for the development of a 3.0 marketing campaign. They provide direct contact between the public and the brand, through one-to-one communication.
Airdrop Marketing Web 3.0
Airdrops are events of great importance in the launch of new blockchain projects. The integration of NFTs into 3.0 campaigns made airdrops a major event. Blue Manakin offers a dedicated specialized design service.
Web 3.0 provides users with extensive control over the navigation platforms used. The design and development of web 3.0 pages, in addition to a constant connection with blockchain technology, requires important graphic and technological elements for its implementation.
Each content, to position itself in search engines, requires SEO Oriented optimization. We provide a team of experts, who will carry out a preliminary analysis and implement the SEO improvements necessary to optimize the positioning of each web page.
Social Media Marketing Web 3.0
Each blockchain project needs a cutting-edge marketing strategy to stand out, our team has extensive experience in managing and developing digital marketing and communication projects.
Blockchain Listing Services
We will take care of your blockchain project, from its conceptualization to its launch, detecting its strengths and promoting them with the best digital marketing strategies, in this sense we offer suitable listing services for any type of Blockchain project.
We have extensive experience offering digital solutions for different brands in Europe. Our vocation for service is based on our solid expertise.
We decided to be the digital strategic arm of our clients. We are not a service provider, but part of your team.
Our work schemes based on agile methodology, guarantee short-term growth of all the projects where we participate. We keep costs low without compromising our quality standards.
Our participation in all cryptocurrency and NFT projects is designed to cover different phases of development. Regardless of its nature, every project is an entity in constant evolution.
All platforms in a single communication strategy
How to integrate Telegram, Twitter, Discord, TikTok, and the new trends of social media for crypto, in an ecosystem with the same marketing and communication strategy?
We are a team of young professionals in communication, design, development and strategic management. Passionate about new technologies and blockchain technology innovation, like decentralized finance and Non-Fungible Tokens.
Our years of experience implementing digital solutions in all kinds of industries certifies us as a effective crypto marketing digital agency. As well as being a great alternative to any Cryptocurrency or NFT launch, we are one of a kind for the Latin American market.
Blue Manakin's headquarters are in Madrid, but its team decentralizes to different continents and countries: Brazil, Italy, Ecuador, Mexico, Poland, Portugal, and Thailand.
The Blue Manakin team is made up of highly specialized profiles with decades of experience in Web 2.0 and the fintech industry. Driven by the commitment to become one of the best teams in the field of Marketing 3.0, the Blue Manakin team will be at your side for your digital projects, developing tailor-made solutions, unique on the market, capable of exploiting the power of communities and potentially integrable with Blockchain technology. (solutions that can be potentially integrated with blockchain technology).
Our team, with decades of web experience, has successfully worked for companies present all over the world. If you would like to discuss your web 3.0 projects with a representative of the Blue Manakin team, please contact us and we will get back to you as soon as possible.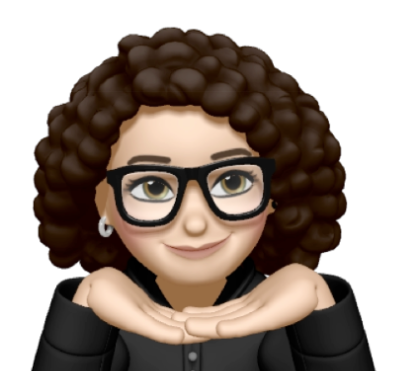 Inbound Marketing Specialist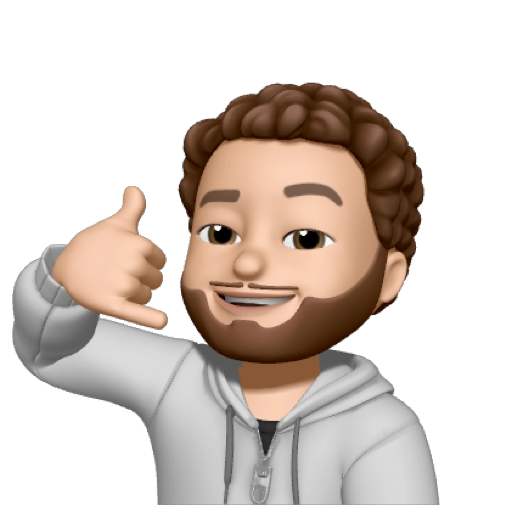 Designers, developers, social media managers, content strategists, data science and data marketing experts; the Blue Manakin team consists of specialists, who will be dedicated to your project and bring it to success.