Marketing 3.0 arises from the need to create a horizontal, fair and sustainable interaction between brands and consumers, maximizing transparent communication.
A marketing 3.0 strategy is now necessary to achieve success. The appropriate analysis of interests, interactions and user behavior allows you to understand how to actively interact with potential customers.
The Blue Manakin team is expert in managing tailor-made marketing 3.0 projects. Contact us to find out more.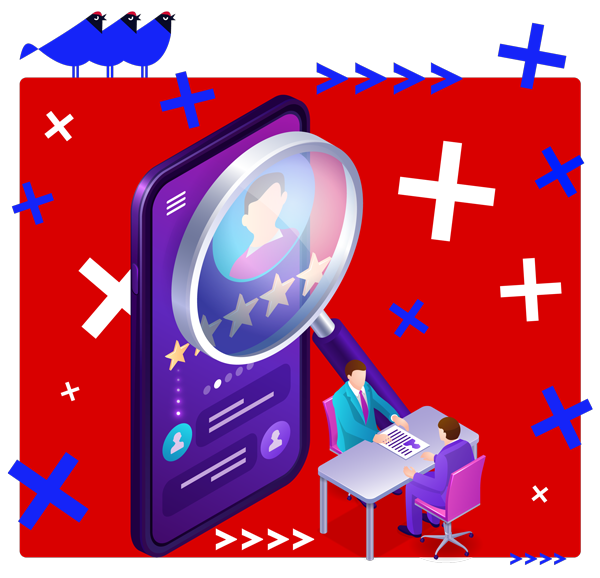 Do you want to promote the growth of your blockchain project? We are an agency specializing in blockchain marketing projects. We will help you get the maximum return on investment and bring your crypto project to success.
NFTs are the latest trend in blockchain technology, art and financial speculation. Thanks to NFT marketplaces it is very easy to create projects, but very few become successful, this is why marketing NFTs is very important.
We are specialized in the management and development of crypto marketing projects. We take care of analyzing blockchain projects from their conceptualization to their launch, detecting the key points, so that with our marketing strategies, we make them reach the moon.
Our team of crypto marketing experts will carry out a market study and an assessment of the strengths and weaknesses of the project to determine the target audience, content lines, channels and leading platforms, as well as the best advertising strategy.
We can organize virtual events in the metaverse, sell virtual wearables, and promote your project through banners located in the metaverse.
We identify the ideal target audience and create the perfect narrative to grow your project through the metaverse. We take care of all the necessary aspects for the promotion.
Branding 3.0 is only part of the 3.0 marketing strategy. Creating a 3.0 branding campaign and strategy requires not only the use of new technologies, but also assertive development tactics consistent with horizontal communication between brands and consumers.
Content of value is able to generate significant interest among users and a large number of organic interactions. Blue Manakin's creative team specializes in creating highly effective 3.0 content.
Affiliate 3.0 campaigns are useful for expanding the reach of a project. They often make use of blockchain technologies, including cryptocurrency, NFT and the metaverse. Discover Blue Manakin's proposals.
Video marketing 3.0 is based on the combination of high impact messages and production of potentially viral video content. The Blue Manakin team can take care of every phase, from concept to realization.
Everything in the 3.0 environment is made up of new platforms, new figures of influence, and new ways of communicating. The creation of marketing 3.0 often requires established phases of collaboration with distinctive platforms and brands embedded in this environment.
Marketing 3.0 is also based on a mix of platforms, influencers and innovative communication methods. 
The fundamental difference from traditional email marketing lies in the non-intrusive nature of email marketing 3.0. Email marketing 3.0 prioritizes the value of content and focuses on creating assertive messages that arouse empathy in consumers.
The optimization of an advertising campaign depends, regardless of its budget, on the integration and optimization of strategies based on the analysis of statistical data and on in-depth knowledge of the person we want to impact. 
The definition of a marketing strategy 3.0 depends on a thorough knowledge of data interpretation and analysis. Data analytics 3.0 is the key to the success or failure of a campaign.
PR marketing 3.0 is one of the main services of Blue Manakin. Make your project known all over the world thanks to our team, which will take care of every necessary aspect. 
The 3.0 marketing strategies developed by the Blue Manakin team are based on our vast knowledge of the 3.0 environment. Our services include: data analysis, content creation, optimization and implementation of blockchain technologies.
Influencer marketing 3.0 covers a very broad spectrum, from social media like YouTube and Instagram to platforms such as Discord, Reddit and Medium. Thanks to our large database we have the possibility to select the most suitable influencers for the characteristics of your project.
A paid marketing 3.0 campaign requires a delicate balance between potential results and tailor-made strategies, differentiated for each project and objective. Our team has extensive experience in this area.
Ask Me Anything sessions are very important for the development of a 3.0 marketing campaign. They provide direct contact between the public and the brand, through one-to-one communication.
Airdrops are events of great importance in the launch of new blockchain projects. The integration of NFTs into 3.0 campaigns made airdrops a major event. Blue Manakin offers a dedicated specialized design service.
Web 3.0 provides users with extensive control over the navigation platforms used. The design and development of web 3.0 pages, in addition to a constant connection with blockchain technology, requires important graphic and technological elements for its implementation.
Each content, to position itself in search engines, requires SEO Oriented optimization. We provide a team of experts, who will carry out a preliminary analysis and implement the SEO improvements necessary to optimize the positioning of each web page.
Each blockchain project needs a cutting-edge marketing strategy to stand out, our team has extensive experience in managing and developing digital marketing and communication projects.
We will take care of your blockchain project, from its conceptualization to its launch, detecting its strengths and promoting them with the best digital marketing strategies, in this sense we offer suitable listing services for any type of Blockchain project.