Create a collection of NFTs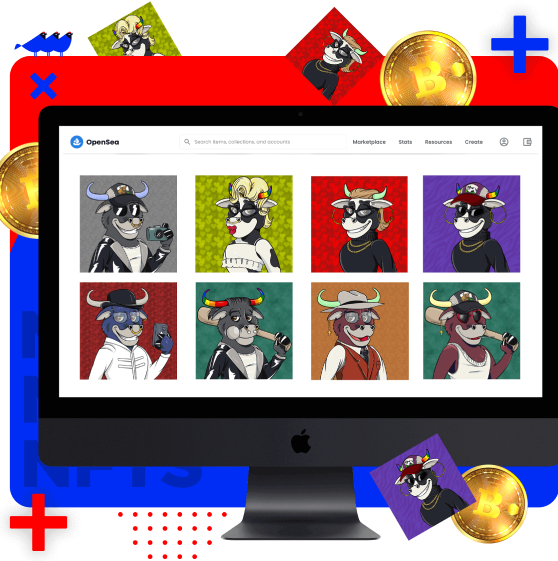 Design of NFTs collections
Our team of designers will create your customized NFTs always respecting the requests of each client, we will develop your concept from scratch and in total confidentiality. Our team will work as follows:
NFT concept
Brief of creativity
Creation of masterpiece
Creation of variable elements
Creation of combinations according to their number
Any NFT project can be launched to Rarible or OpenSea through a smart contract.
Random combinations of graphic elements
We are also used to provide technological value to the projects presented to us. In the case that the client already has the designs with all the variables designed in different layers, we can create a database of all the possible combinations, filtering and adapting according to the client's requests and stylistic requirements.
Once all the elements are combined in a database we then mix the images and produce the collection of NFTs.
This NFT production service is a very delicate service and, although there are prepared scripts, much of it has to be done by hand in order to guarantee results as different as possible from each other.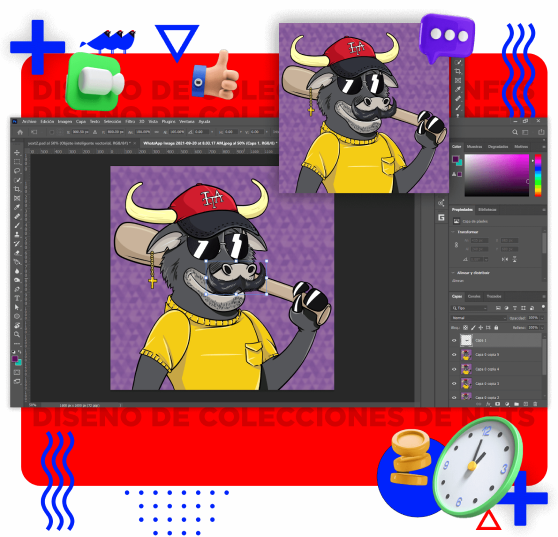 Smart contract development for NTFs
The important thing about an NFT collection is that it is produced by a reliable and professional team. At OpenSea, for example, certified collections are the most purchased.
A collection of 10,000 pieces needs a smart contract for transparency towards buyers but also so that OpenSea can see the project as more serious and add a positive valuation to the collection.
Our team develops the smart contract and takes care of the upload in OpenSea and in Rarible.