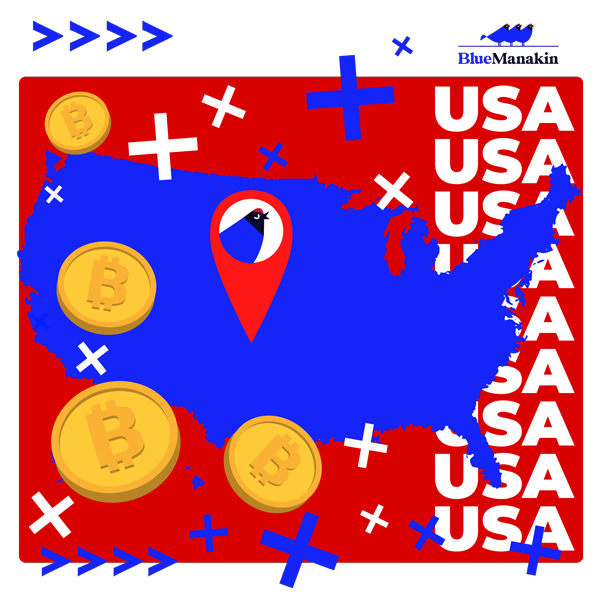 Are you looking for a Crypto Marketing Agency?
The Blue Manakin is the right digital marketing agency for you.
With extensive experience, the Blue Manakin team can offer the following services for your Crypto project:
Telegram Management

Social Media Management

Crypto Influencers Management

White Paper Writing

Marketing for the Launch of a Cryptocurrency

Listing in the Directory of Cryptocurrencies

Cryptocurrency Promotion

Cryptocurrency promotion in LATAM
Telegram Management
Telegram is a very important network in the world of Crypto.
In this application it is essential to use groups and channels, which must be constantly moderated.
Our team has experienced administrators who will take care of your channel, interacting with members of different groups.
Social Media Management
Although the audience present on social networks is not directly related to the Crypto world, the channels dedicated to a blockchain project must always be updated.
A good social channel is an excellent business card when it comes to interacting with initial investors, an active profile increases the reliability of the project, encouraging new investors to participate.
Crypto Influencers Management
We have several Crypto Influencers available, which will help make your project attractive to potential future customers.
Each influencer can reach different audiences, we select the most suitable profiles for each project, thanks to a tailor made strategy.
White Paper Writing
We put at your disposal a highly trained team that will take care of writing a White Paper that is transparent and creates trust in future investors, so that the entire community can always enjoy a reference document.
Marketing for the Launch of a Cryptocurrency
A service dedicated to all the needs necessary for the promotion of the launch of a new Cryptocurrency, we support you from the denomination to the drafting of the white paper.
Listing in Cryptocurrency Directory
It is very important that a new Cryptocurrency has the maximum possible visibility, listing it in a Crypto directory is one of the best ways to stand out from competitors. We can offer you a listing service or provide you with our Crypto directory database.
Cryptocurrency Promotion
We take care of the management of your blockchain project, from its conceptualization to its launch, we detect the strengths and promote them with the best digital marketing strategies.
We are masters of sharing your Crypto project in different social networks like Twitter, Reddit and Telegram.
We will help you create a community made up of users devoted to your project, who will become potential customers.
Cryptocurrency Promotion in LATAM
The rapid worldwide expansion of the blockchain market and its gradual evolution are evidence of the potential importance that cryptocurrencies will have in LATAM. We specialize in promoting Crypto in LATAM and throughout the Spanish-speaking market. Our professionals are located between Mexico and Spain, we also have collaborators in several Latin American countries.
The Blue Manakin team also specializes in web and digital marketing.
With more than 15 years of experience, the Blue Manakin team can offer the following services for your business:
Design and Development

Landing Pages Development

Banner: Design and Adaptable Formats

Motion Graphic Video Production

Social Media & Community Management

Influencers, Public Relations and Media

SEO positioning on Google

SEO Copywriting

SEM and Social Media Campaigns

Massive Production

Outsourcing: Project Management
The Blue Manakin has its headquarters in Madrid, but is distributed in decentralized offices all over the world: Italy, Thailand, Mexico, Ecuador, and Brazil.