Design and development of websites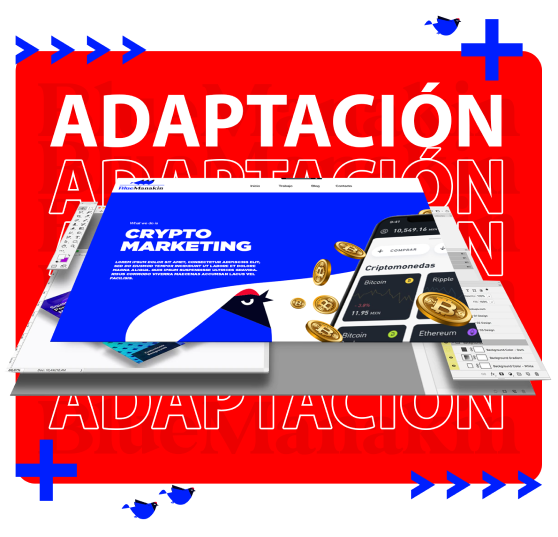 At The Blue Manakin, we create from suitable web ad hoc that are tailored to the client's need, to template adaptations that reflect the soul of the brand we want to communicate.
The web design service works, for the most part, like this:
We received the brief.
We analyze the target.
We study the identity manual to define the graphic line. If there is none, our art team proposes one according to the project.
We create a look & feel for the page.
We propose a navigable mockup for the web and mobile.
We design each one of the pages.
We write all the texts on the web respecting the rules of SEO Copywriting and UX.

We arrive at a final result that meets expectations and generates results.
HTML and Front End development
From the mockups created and the usability studies carried out, we merge the design with the functionalities, interactions and objectives defined by the client. Everything, optimizing costs and delivery times, as well as guaranteeing the stability of the website. When facing a HTML development or a remaining Front End Developing project, we get a great optimization of costs and time thanks to the amount of libraries and code already developed that we have, mixed and stirred with a committed team.
We develop the
code in native or use a CMS
according to the budget and the needs for functionality and interactions, by having back end developers in house we can propose alternative solutions without having to pay platforms.
We develop payment gateways for ecommerce, integrations with other platforms, control panels in different languages.
All of our projects are not completed without a very important part of Testing and Q&A.