The interfaces with multiple purposes of the Web3 allow a more intuitive, pleasant and transparent level of interaction between brands and users. The latest developments provide unprecedented solutions based on blockchain technology.
SEO has evolved hand in hand with Web 3.0. The Blue Manakin team, formed by SEO experts and content creators, is constantly updating its knowledge to offer cutting-edge solutions that allow unprecedented indexing.
Each section of content that needs to be positioned in search engines requires SEO-oriented optimization. We provide a team of experts who will carry out a preliminary analysis and implement the SEO improvements necessary to optimize the positioning of each web page.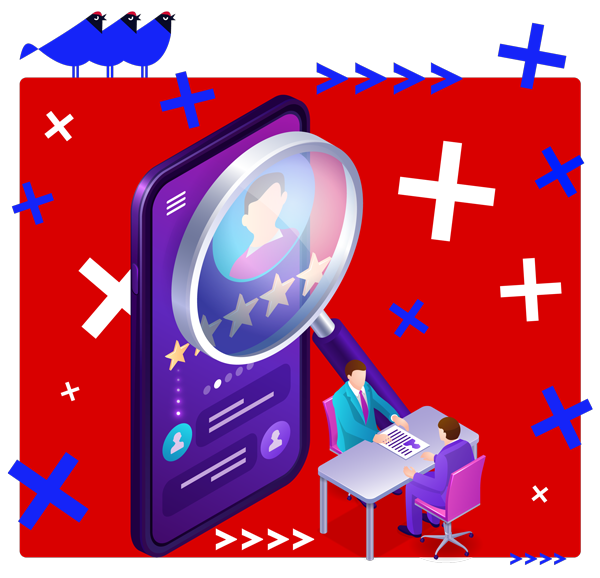 We carry out an in-depth analysis of the current SEO situation in terms of traceability and positioning and propose the most suitable solution for your objectives.
We write SEO-oriented content in several languages, such as Spanish and English. Before proceeding with the processing of the texts, we study the strengths and objectives of the project, identifying the optimal keywords. 
Thanks to the semantic web, our solutions will offer you the possibility of using software that produces content independently, with high positioning potential.
Thanks to meticulous and constant work, our experts optimize the positioning of each website. The goal is not just to be present on Google, but to position itself better than the competition.
App store optimization (ASO) is the process of increasing the visibility of an app or game in any app store, with the aim of increasing organic app downloads. Trust our team to appear among the first results.
Blue Manakin has a team of search engine optimization (SEO) specialists capable of bringing quality traffic to new or existing pages and websites. 
Blue Manakin's SEO team is highly specialized in the strategic branch of SEO called GEO SEO. The idea of ​​GEO SEO is to add keyword/keyphrase combinations of content and geographic keywords present in the SERPs (Search Engine Result Pages).
Link earning is an extremely valuable practice in SEO. We have a database of contacts useful in generating backlinks of the highest value, in line with your project. 
Constant monitoring of each website is essential. Search engine optimization (SEO) is an ongoing process and not a one-off, or set & forget operation. Our SEO experts guarantee in-depth analysis, useful for reaching or maintaining the top positions in the SERPs.
We take care of the integration and configuration of the Google Search Console on each website. Trust our experts to monitor your site and leave nothing to chance.
Our SEO copywriters are masters in creating content for medium and third party blogs. The texts provided will be distinguished by wording and depth of argument, adapting perfectly to the essence of the different communities and platforms.
Our team will take care of every aspect necessary to make your content easily available on the web. 
Optimize your podcast channel thanks to our SEO service and make your audio productions reach your target audience organically.