Web 3.0 Agency - Development Services
Web 3.0 was designed with the aim of replacing the traditional internet infrastructure, based on complex operating systems and large hard drives, with cloud storage services.
The Blue Manakin team will support you in developing Web 3.0 by creating a cutting-edge architecture with a specific protocol, so that each service of your project is decentralized.
The services we offer are: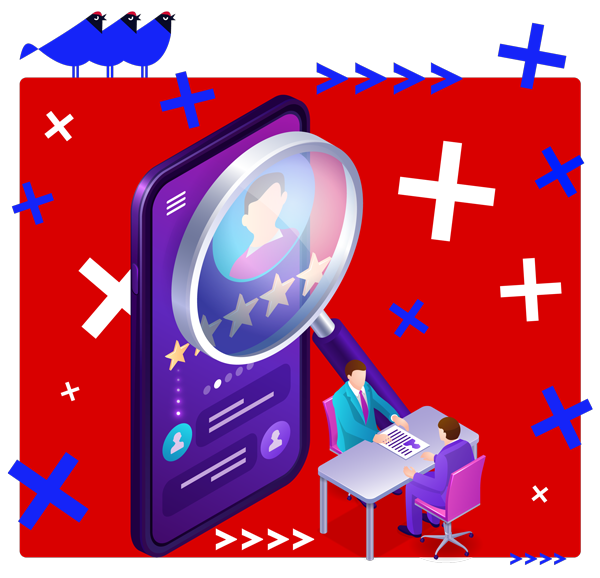 The creation of a website dedicated to an NFT project requires important technical elements and a highly specialized user experience. 
Since tokens are non-fungible digital assets developed in the blockchain, the website will need the implementation of a multitasking platform capable of managing different resources.
Our web developers are highly qualified and have extensive experience in creating websites specialized in NFT projects.
The launch of an ICO requires, in addition to a solid marketing strategy focused on strengthening the credibility of the new cryptocurrency, a solid development based on web 3.0, which offers a browsing experience that is engaging and effective for new investors.
We will help you consolidate your brand, based on the mission and vision of your project, so that hired users perceive the ICO as their own, rather than as a simple investment.
Our team of professional 3.0 developers has extensive knowledge of the UX requirements and programming standards needed to ensure a new and effective experience.
The team of developers works closely with our crypto marketing experts, who will take care of the strategic vision, creating copy and graphics suitable for the project.
The metaverse is a new 'world', an environment that favors the experience and human qualities of users. The digital services offered by brands within the metaverse are designed to ensure a higher level of interaction, but at a lower cost.
Our service includes the complete development of your project, from conceptual management and programming, to the acquisition of frames and the adoption of sophisticated 3.0 digital marketing strategies.
Our front-end and back-end designers are trained to transform your metaverse into an innovative experience.
A web development that will allow you to differentiate your project from any competitor on the market.
Our experts will help you create a blockchain-based web 3.0 identity. We specialize in ICOs, platforms for crypto or NFT and decentralized applications (DAPPS).
NFTs represent the latest trend in blockchain technology, art and financial speculation. Creating NFT projects is easy thanks to dedicated marketplaces, but it is not as easy to achieve success, which is why a dedicated marketing strategy is essential.
We offer a complete service for the development of non-fungible tokens:
The idea : We help you achieve the objectives of your brand, creating the foundations that every good project needs. We generate a storydoing that has a strong impact on potential customers and future investors without forgetting that, in the development phase of an NFT collection, the loyalty of the community is the most precious resource.
Marketing Strategy: You will have crypto marketing experts at your disposal, capable of generating unique campaigns, which will lead your project to success.
Community : We are masters of sharing your crypto project in different social networks like Discord, Twitter, Reddit and Telegram. We will help you create a community made up of users devoted to your project, who will become potential customers.
Crypto Development: We offer a complete service for developing crypto projects. We optimize crypto projects during any development phase. Our priority is to ensure the success of your altcoin.
ICO Development : The ICO phase is essential in defining the future of a new cryptocurrency. Creating a technically effective and visually appealing web platform is one of our specialties.
Marketing : Marketing 3.0 requires, in addition to the use of new generation technological tools, a wide-ranging strategic development based on data science.
Social network management : We manage your social channels by obtaining the greatest possible visibility and interaction. We have a vast network of promoters and influencers ready to advertise any interesting project.
Blockchain Development: Our development service will accompany you in every phase of the project. Our back-end and front-end developers are experts in creating top-notch blockchain projects.
We offer services for the realization of:
dApps

Development of smart contracts

Development of ICO and crypto

Development of NFT
Cryptocurrencies are a financial instrument of great importance in modern life and they have been gradually introduced into the economic structure of many countries across the world. Its development represents an important long-term business opportunity for any brand.
The scalability potential of a crypto project is determined by the blockchain in which it was developed. However, parallel development solutions remain feasible, which may consist of NFT or DAPPS.
The Blue Manakin team is experienced in developing crypto projects, exchange platforms and blockchain assets.
In addition to Bitcoin, the development of the blockchain is an aspect of technological development that has progressively gained ground in various sectors of professional activities, due to the advantages it offers in terms of security, transparency, speed and scalability.
The effectiveness of the blockchain and its integration into different business environments transcends the benefits of decentralized finance. The continuous evolution of its different qualities has shown an efficiency that is difficult to compare with other developments.
The metaverse represents the future of marketing. It is a world in continuous development, supported by the investments of large brands and multinationals throughout the world.
In the near future all brands will most likely be present in the metaverse. For this reason we recommend acting immediately, beating your competitors and getting in touch with communities interested in new projects.
Our team can support you in every phase of this important project.
Our services will allow you to:
Create a brand image that adapts to the values ​​of your brand and the characteristics of the metaverse.

Create and expand a community in the metaverse.

Place your company in the urbanized space of the metaverse.

Create and/or expand a community on social networks.