A successful campaign requires a defined and appropriate strategy. 
Our digital advertising experts create messages that hit the optimal target at the right time and in the right way. We optimize the budget of each campaign, pursuing the client's objectives.
Success doesn't last forever. Each campaign needs constant refreshing to achieve optimal results. Our team are experts at optimizing paid marketing strategies.
Campaign performances are constantly analyzed and shared with the customer through weekly reports.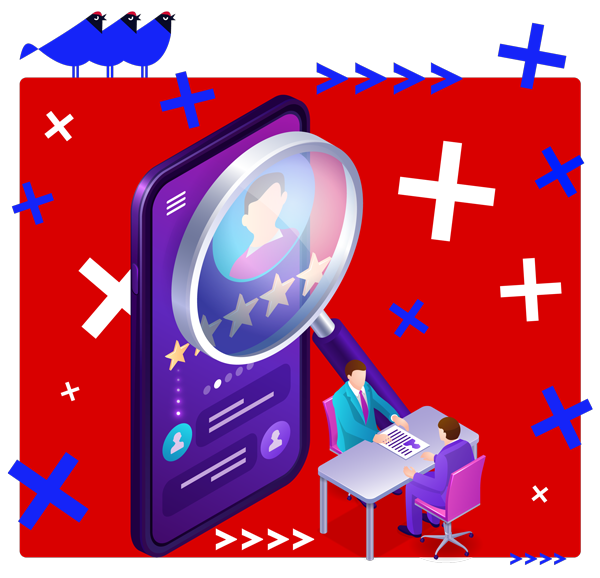 Optimization of ADS Campaigns
For our marketing team specializing in SEM, display and social ADS, budget optimization is essential. Our goal is that every amount invested is used to target the correct audience.
We are data marketing experts and we implement a high level of segmentation in all our advertising campaigns. Regardless of the platform, we make sure your investment has a great ROI.
We constantly monitor and optimize all our advertising campaigns. 
Our team specializes in CRO.
3.0 affiliate programs represent an extremely effective 3.0 marketing tool. Each project should implement an affiliate program to maximize its results, with minimal effort.
Our team can take care of every aspect of your affiliate program, from conception to management. We have extensive experience in 3.0 project management, so you can trust us to bring your brand to success.
Banners & Rich Media for Forums and Communities
We have a large catalog of spaces available in which we can place advertising banners for your project. The best way to get quality leads is to advertise in spaces related to the project sector.
The Facebook audience has unique characteristics. Promotion on this platform brings special tactical advantages to the benefit of each project. Trust our experts.
The presence of Google in all areas of the internet makes its advertising campaigns a fundamental activity in the growth of any project. We create different advertising campaign formats for Google ADS.
Instagram currently has a strong relationship with metaverse growth and several blockchain projects. The audience of this platform presents extremely interesting features for new 3.0 projects. Trust our experts.
Many important investor profiles are constantly present on LinkedIn. This platform is a professional network where communication and advertising on another level is required.
Pinterest offers interesting dissemination qualities in its advertising campaigns, especially for NFT projects linked to design or fashion brands.
Advances in recent years, such as machine learning or the semantic web, provide little-explored automation opportunities. Programmatic ADS are one of our most innovative services.
Quora's audience is distinguished by its level of expertise in various disciplines, particularly with regard to technological issues. Advertising on this platform requires, in addition to a high level of segmentation, the provision of relevant information to users.
Our team specialized in social ADS knows the peculiarities of the audience present on Twitter. Thanks to effective segmentation techniques we can make your Twitter campaigns a success.
Our team of experts has extensive experience in developing video advertising material and optimizing advertising campaigns on YouTube. Discover the different formats available to carry out successful campaigns on this platform.
The target audience for a large number of blockchain and metaverse projects is Reddit, a platform that hosts several communities that specialize in particular topics.
On the surface Brave might seem a little strange, a browser characterized by the presence of ad blockers and tight privacy rules that also allows advertising. Taking advantage of the non-invasive parameters of web 3.0, Brave is an extremely interesting alternative to reach a highly segmented target audience. Check out the different advertising models available for Brave.
The metaverse is constantly expanding. In recent months several new platforms have been born with optimal spaces for advertising. Rely on Blue Manakin, we constantly monitor the new trends in the metaverse and the spaces favorable to advertising 3.0 and select the right solution for your project.