Content is a very relevant positioning tool for any marketing strategy.
The 3.0 contents have the task of impressing users and consumers on an empathic, almost intimate level. This approach allows you to maximize transparency and trust.
The Blue Manakin creative team is expert in creating impactful and effective 3.0 content. 
Our service is result-oriented, measured on the achievement of defined objectives thanks to in-depth, accurate and continuous analysis.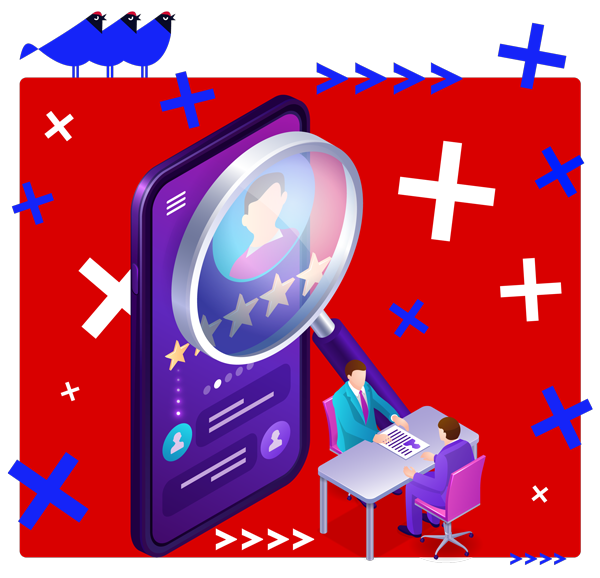 Effective content always has a wide variety of formats to draw from. We are experts in producing multimedia content for different platforms. We balance effective visual communication solutions and high quality content.
We create high resolution videos designed to promote your company and create a strong message which strikes users on target, while also maintaining the communication style of the project.
Our team of experts will take care of every aspect: recording, editing and post-production.
Landing pages are critical to success. A high quality landing page presents attractive, effective and straightforward content. We know that each project has different KPIs and its own content guidelines. By relying on our service you will receive fast and functional landing pages, in line with your project.
Motion graphic contents have landed on digital platforms and animated videos are now clearly a powerful branding tool that maximize user interest and interaction. Our creative team develops animated videos in different formats allowing us to conceptualize and create videos that give life to your ideas. 
The growth and consolidation of a website requires, in addition to the technical development elements which guarantee its navigability, a solid SEO optimization. The relevance and quality of the contents are necessary to obtain a good organic positioning on the SERPs (search engines).
 After a careful analysis of the brand and the market, our team of expert SEO-oriented copywriters will propose an editorial strategy in line with your expectations, which fully meets the needs of search engines.
We create content for social networks following and anticipating the trends of each platform.
Capturing the attention of users in any social network is increasingly difficult and to stand out from the crowd it is essential to publish high quality content including: 
Stories and posts on Instagram

Reels and Instagram TV

Videos 

Images

Gifs 

Fleets stickers for Twitter

Long-term videos for Facebook

3D graphics
For many projects the creation of video tutorials is essential. We provide a highly trained team which will analyze every necessary aspect and develop a functional and impactful content strategy.