Within a competitive market such as that of cryptocurrencies, the standard of requirements for an ICO website is quite high since it consists of the development of extremely attractive, stable, fast and functional platforms.
For a 3.0 website the user experience is fundamental and the main objective is user loyalty. This new technology has in fact a greater ability to generate interactions and to maximize participation in the initial offer of coins.
Structurally an ICO website must have simple but effective pages which contain a complex volume of information, such as the characteristics of the project, the roadmap, the reasons and terms of the investment and all the necessary data for the different users.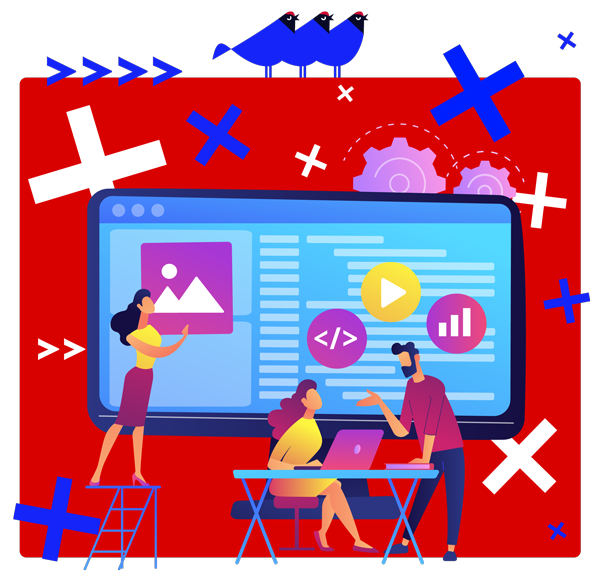 Integration of Altcoins for ICOs
The success of an ICO is linked to its versatility and its ability to propose different investment channels with the greatest possible amount of altcoins. We offer every integration service necessary for your project.
ICO Payment by Credit Card
An extremely effective solution to foster the success of an ICO is to accept different payment methods, especially those that are not commonly accepted in the blockchain market but which have wide acceptance in all types of businesses such as credit cards.
The referral program will work as a lead generator for your ICOs. The users who participate in the referral program will be rewarded for each lead found. Our referral programs are designed to bring high quality leads in line with your blockchain project.
Our team can offer you several reference models for ICOs.
Roadmap Website for Token
The roadmap is a document initially conceived for the technological development sector, which defines the objectives and the strategic path of a project. This document shows the specific objectives, growth stages and main lines in marketing development.
Once the roadmap has been established, we take care of developing dedicated dynamic web sections and landing pages.
Just like the development of a 3.0 website for ICO, the creation of a landing page for the diffusion of a token is one of the specialties of the Blue Manakin team made up of UX developers, creatives and marketing managers.
Wallet Integration for ICOs
The integration of a wallet within the web platform of an ICO allows your new cryptocurrency project to carry out transactions with greater fluidity and effectiveness, without the need to resort to external providers. Our experienced developers can integrate any wallet into a website 3.0.
Web Page Whitepaper Development
A white paper is an information document written to get people to support a product, service or idea. Our team can write a professional and reliable white paper dedicated to your project, starting from scratch. Only a briefing and essential points are needed.
Our developers and creatives provide easily customizable templates.