Blockchain Consulting Agency
Blockchain technology is constantly expanding. Every day there are new developments, as applications, trends and platforms are born. For this reason, to approach this new world it is necessary to have a wide and constantly updated understanding.
Currently, more and more companies rely on blockchain technology for the management of various internal processes, such as financial and accounting processes or for carrying out external operations.
Our service includes an in-depth analysis of the data, which is followed by the proposal of different projects. During this phase we offer our customers a wide catalog of solutions and alternatives, based on their objectives and on the blockchain technology that best suits the project and the target audience.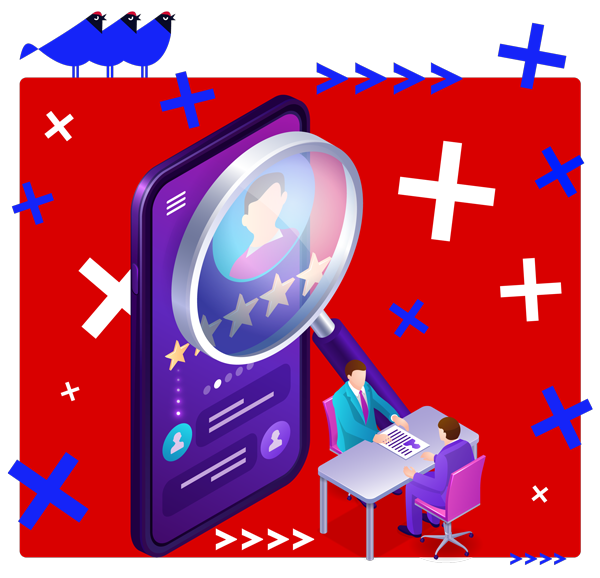 Roadmap: the Implementation of the Blockchain
Every company has unique needs and requirements. The integration of blockchain technology into an organization's infrastructure requires the creation of a roadmap in which each phase of integration is clearly defined.
End-to-End Blockchain Implementation
End-to-end encryption allows a secure exchange of data between recipient and sender. Our E2E services guarantee high standards and constant project supervision.
Proof of Concept (POC) for Blockchain
The POC is a test that allows you to determine if a blockchain project has conditions (technical and economic) suitable for being put on the market. This service allows you to determine the feasibility of a project and any necessary preliminary adjustments, evaluating performance in advance.
A very important step in blockchain consulting is to determine the possible problems that could occur and develop suitable solutions. Trust us to be ready for any situation.
Cost Optimization of a Blockchain Project
We create tailor-made strategies that allow the customer to focus only on the aspects needed to bring the project to success, allowing them to save time and money.