NFT Marketing Agency Guatemala
In Guatemala, as in the rest of Latin America, the expansion of NFTs goes far beyond a simple fad. Thousands of artists throughout Guatemala are currently exploring the exposure and profit capabilities that NFT collections and art can provide for their projects.
In the Guatemalan public there are still many myths and ignorance to combat through information. The population of NFT users, investors and creators is still much smaller than in countries such as Venezuela, however the NFT market and the profits that non fungible touches can offer to people still have a long way to go.
Launching an NFT collection in Guatemala
The launch of an NFT in Guatemala, goes far beyond the creation of the same art must focus on all phases of development ranging from the creation of the roadmap, Smart Contract, nft influencer promotion,to the operation of social networks and digital platforms such as Telegram Twitter or Discord for NFT.
For Guatemala the use of NFT means a large scale and long term business opportunity and many NFT artists as in other countries around the world have chosen to develop their NFT collections through artistic collectives and sell them via marketplaces such as Open Sea or different local stores.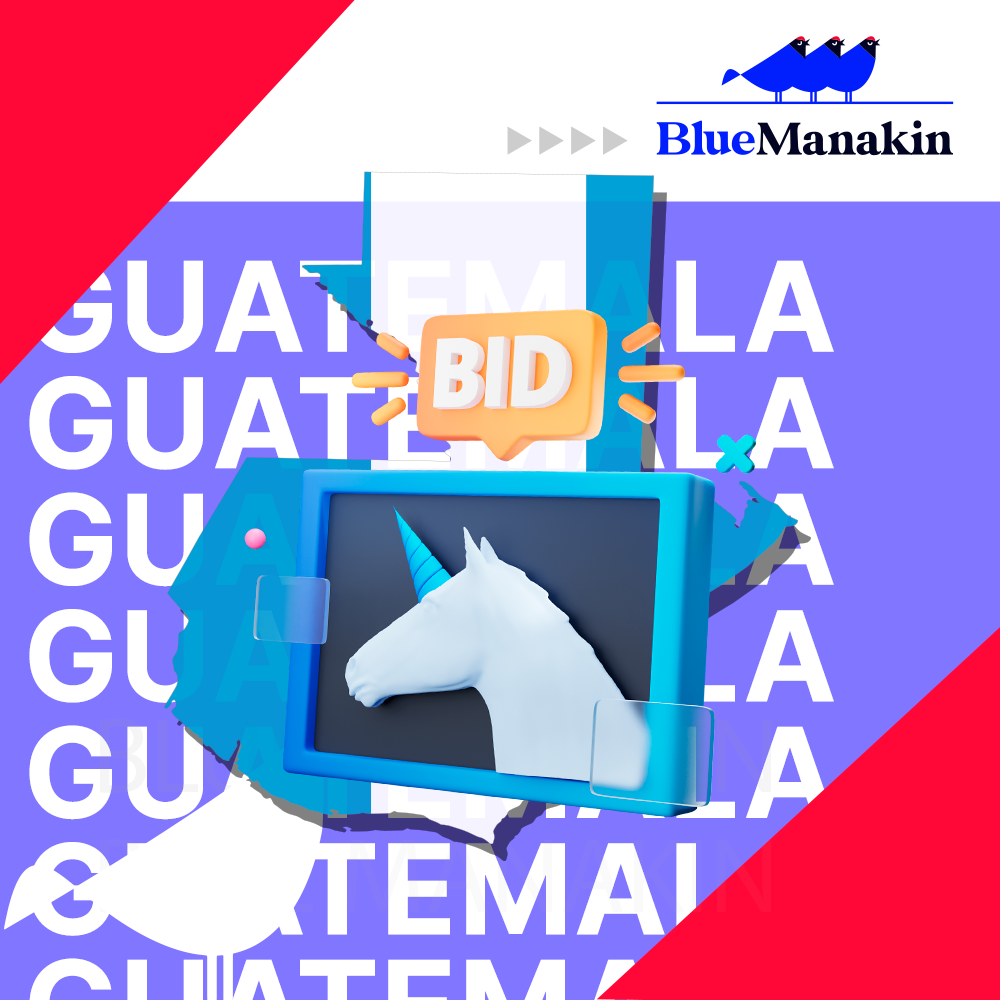 Marketing for NFTs in Guatemala
For the launch of an NFT collection in Guatemala it is important to have a strategic structure that focuses and takes advantage of the benefits and qualities of an NFT collection and ensures that it can reach its target audience.
At Blue Manakin we are an agency specialized in communication strategies capable of achieving your objectives within the main platforms for NFT investors.
We are Blue Manakin, an NFT Marketing agency for LATAM specialized in the non fungible token market, with extensive experience in the development and positioning of NFT projects in all their diversity.