NFTs Ecuador Marketing Agency
In Ecuador, along with the establishment of cryptocurrencies as an effective financial tool that is already part of the financial structure at certain levels of the country, NFTs represent an important technological innovation with possibilities of application in various spheres of modern life.In Ecuador, insieme all'affermazione delle criptovalute come strumento finanziario efficace che fa già parte della struttura finanziaria a certi livelli del Paese, i NFT rappresentano un'importante innovazione tecnologica con possibilità di applicazione in vari ambiti della vita moderna.

For artists in Ecuador, NFTs represent a new showcase to expand the scope of their artistic work that also offers possibilities for expansion in terms of conceptual and digital formats, and can be applicable in music, visual arts and even literature.
Launch of an NFT collection in Ecuador
The launch of an NFT collection in Ecuador has great development opportunities in the country, and requires the implementation of a strategic structure that allows the successful dissemination of the new project. From the design of the roadmap, the establishment of effective content lines and the professional operation of social platforms for NFT.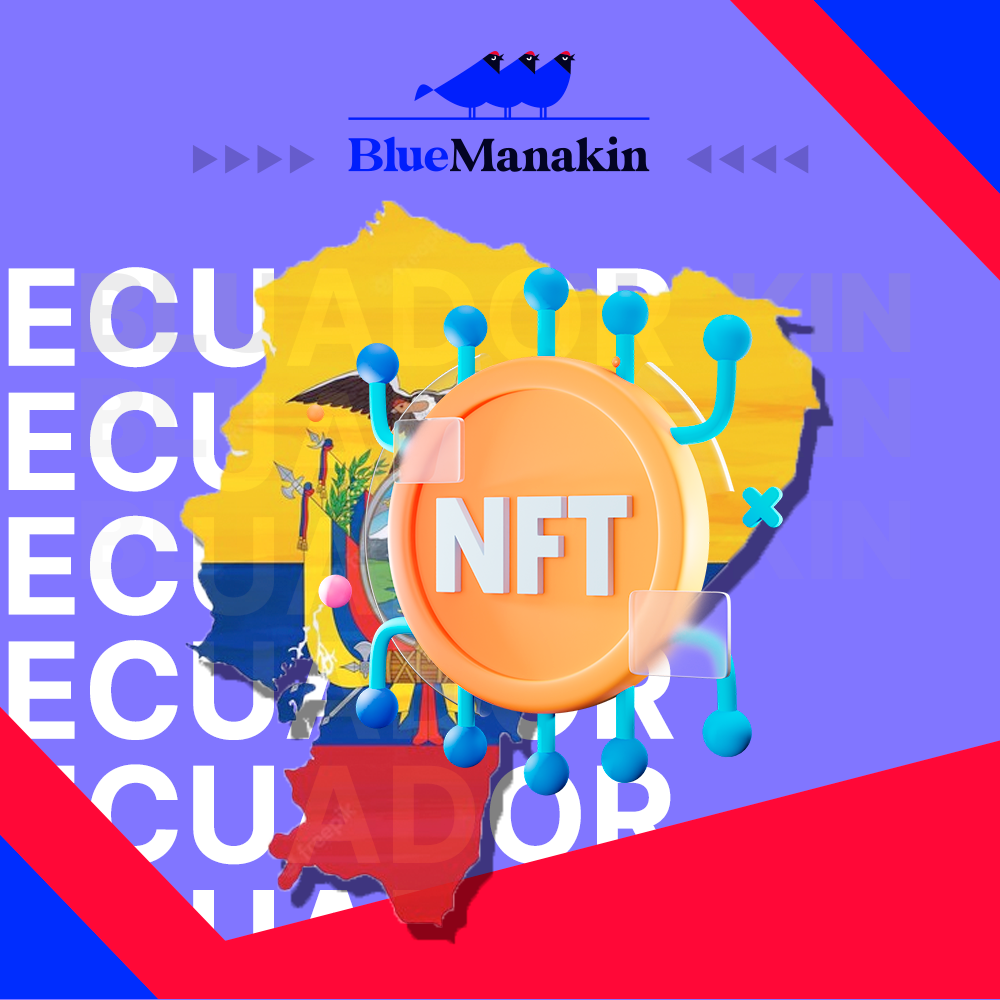 We are Blue Manakin, an agency specialized in communication and strategy for NFT that has extensive experience in the positioning and evolution of NFT projects in the specialized market.

The NFT marketing in Ecuador requires much more than simple promotional campaigns in digital channels, but a strategic operation in each phase.